Genesis Dealer New Jersey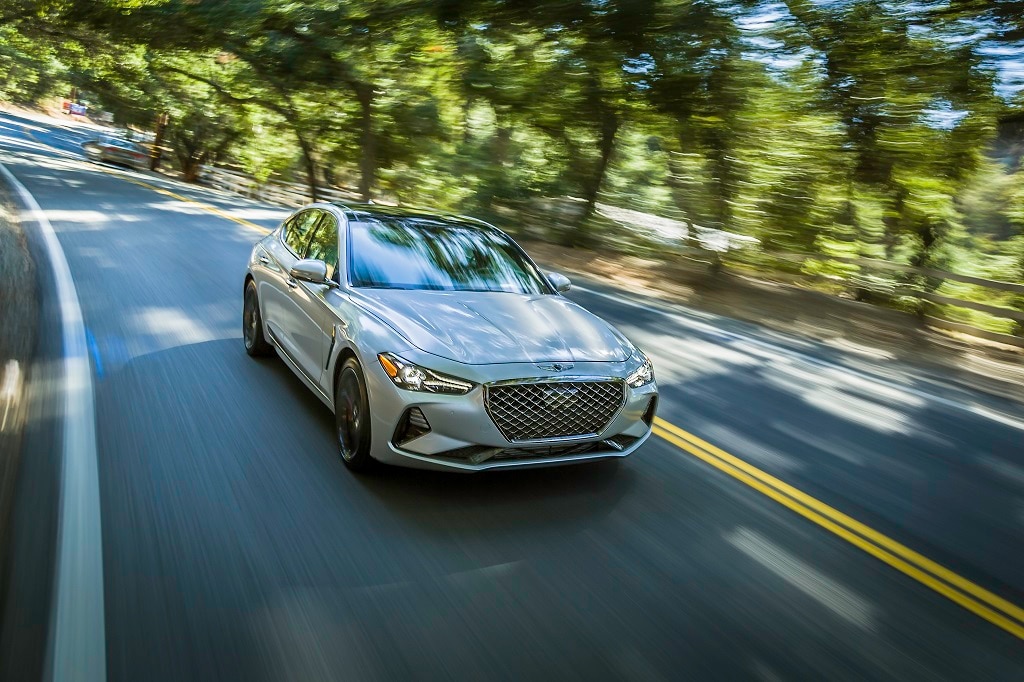 The Genesis brand represents the utmost in luxury and great value, so it's no surprise that Genesis sedans have received accolades from both the automotive press and industry insiders. In New Jersey, the Genesis G70 is a popular model, so we at Genesis of Cherry Hill are especially proud that the G70 was named the 2019 North American Car of the Year. The announcement was made at the North American International Auto Show in Detroit last January. Genesis now stands with the leading luxury automotive brands that have won the award in the past, and it has the distinction of being the youngest brand to have achieved this recognition.
When you're looking for a Genesis G70 for sale in New Jersey, you want it to be ideal for your needs, with the perfect blend of luxury and performance. Manfred Fitzgerald, Executive Vice President and Global Head of the Genesis Brand said that's just what you'll get. "At Genesis, our brand and products must perfectly match our customers' lifestyles, mindsets and desires," he said in a statement. "This award is a testament to the G70, which combines luxury with sports-focused elegance. And now, for the entire Genesis brand, I'd like to thank the North American Car of the Year jury for taking the time to see and experience our design and engineering teams' intent."
Erwin Raphael, Executive Director of Genesis Motor America, said that the award, along with other recent awards will help the brand increase its visibility in the marketplace, giving more drivers the chance to own a Genesis vehicle. They can see for themselves why the jurors named the G70 the 2019 North American Car of the Year.
The North American Car of the Year award is given annually to the car that reaches the highest level of quality, based on design, innovation, handling, safety, value and driver satisfaction. The jury is comprised of 54 jurors from the United States and Canada.
For its part, the Genesis G70 changes the game in the luxury sedan market. It's a refined, superb car that delivers an impressive ride, along with outstanding safety and technology features, with a price tag that's less than rival vehicles.
The 2019 Genesis G70 comes in five different trim levels, with standard rear-wheel drive and available all-wheel drive. There are two engines to choose from, a standard 2.0-liter turbocharged four-cylinder engine and an optional 3.3-liter twin-turbocharged V6.