Ardmore Genesis Dealer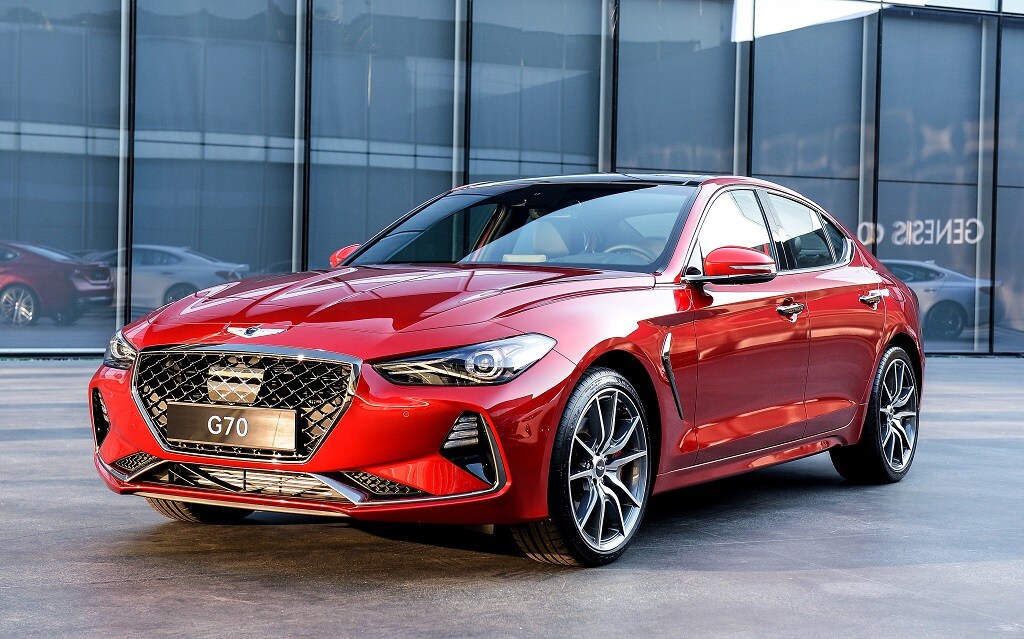 A sports sedan is the perfect option for the driving enthusiast who needs a vehicle for the family. The all-new 2019 Genesis G70 is designed to go head-to-head against the segment's best. The Ardmore Genesis dealer expects a lot of drivers to be intrigued by the G70's unique blend of performance and luxury. Let's take a look at how the 2019 Genesis G70 compares to the 2019 BMW 4 Series.
Cost
When researching the new G70, you may wonder, is there a Genesis dealer near me? Fortunately, this luxury car brand now has dealerships all across the country. For good reason, the 2019 Genesis G70 is considered to be one of the best values in the class. Kelley Blue Book indicates the new G70 will have an estimated starting MSRP of approximately $35,000. By comparison, the 2019 BMW 4 Series starts at around $43,195. There's definitely no overlooking the Genesis G70's cost savings.
Warranty
The 2019 Genesis 70 will enable you to ride with more peace of mind. Buyers will enjoy a 5-year/60,000-mile basic warranty and a 10-year/100,000-mile powertrain warranty. On the other hand, BMW only provides a 4-year/50,000-mile basic warranty and a 4-year/50,000-mile powertrain warranty.
Performance
Even if you stick with the base 2019 Genesis G70, you can look forward to experiencing a fun drive. Its standard 2.0-liter turbocharged four-cylinder engine develops a competitive 252 horsepower and 260 lb.-ft. of torque. Although the BMW 4 Series' base engine is the same size, it only produces 248 hp and 258 lb.-ft. of torque.
For the drivers who demand more performance, Genesis offers a 3.3-liter, twin-turbo six-cylinder engine that puts out 365 hp and 376 lb.-ft. of torque. The BMW 4 Series can be upgraded with a 3.0-liter, turbocharged six-cylinder. Although this engine is potent, it generates a less thrilling 322 hp and 332 lb.-ft. of torque. As you can see, the Genesis G70 packs a stronger punch for a lot less money.
Transmissions
In contrast to the 2019 BMW 4 Series, the 2019 Genesis G70 gives you two performance-tuned transmissions to choose from. While the G70's available eight-speed automatic transmission will likely be a popular choice, some driving enthusiasts will be tempted by the 2.0T Sport model's six-speed manual. Unfortunately, the 2019 BMW 4 Series fails to offer a traditional stick shift.
Safety
Both of these cars promise to deliver excellent impact protection. Nevertheless, the 2019 Genesis G70 comes standard with a greater number of driver-assist technologies. Automatic emergency braking gives G70 drivers an extra measure of confidence. Some of the other standard safety features on the new G70 include driver attention warning, blind-spot warning, lane-keep assist, and smart cruise control. In order to get these valuable safety innovations on the 2019 BMW 4 Series, you're forced to buy an optional package.
In the End
While the 2019 BMW 4 Series brings a lot to the table, it's surpassed by the new 2019 Genesis G70. The G70's affordability, available manual gearbox, and more impressive list of standard safety equipment help give it the win.