Genesis Dealer Serving 08012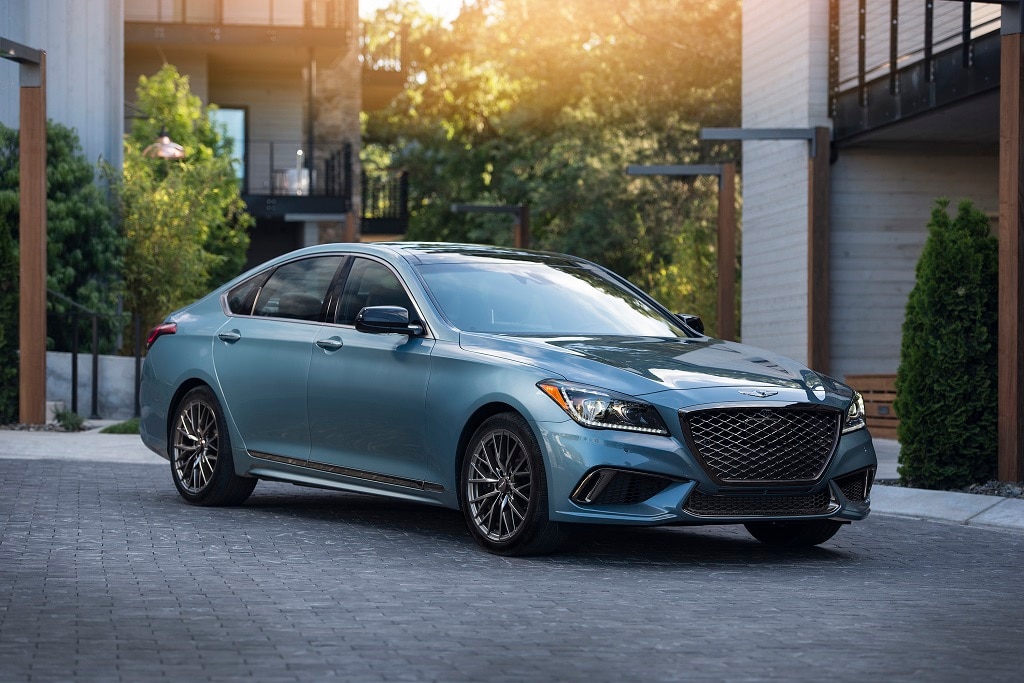 Quite a few customers ask the 08012 Genesis dealer if the 2019 Genesis G80 is a better buy than the 2018 Cadillac CTS. These two luxury sedans are in direct competition with each other, and at first glance, you'll find plenty of similarities between the two cars. A closer look reveals some key differences which will transform your ownership experience, so you absolutely want to know about them before buying.
Price
You can get exact pricing details from the Genesis Dealer Near 08012 but know the 2019 Genesis G80 is a great deal, especially considering all the features and quality you receive. The luxury sedan is quite affordable, with a starting MSRP at $42,050. That's a deal compared to the $46,495 starting MSRP for the 2018 Cadillac CTS. That means you pay less for the Genesis G80, while still getting a great luxury sedan.
Performance
Everyone cares about a car's performance. While you're probably not interested in racing your vehicle around a track, being able to get up to speed in a hurry is nice. When you're merging onto a busy freeway, passing on a two-lane highway or climbing a steep mountain pass, extra get-up-and-go is a huge plus.
With the Genesis G80's base 3.8-liter V6 engine, you command 311 horsepower. That's way more than the 268 horsepower the Cadillac CTS base 2.0-liter turbocharged four-cylinder engine produces. If you want a bigger engine, the 3.3-liter twin-turbo V6 for the Genesis G80 whips out a solid 365 hp and 376 lb-ft of torque. It easily overpowers the 3.6-liter V6 for the Cadillac CTS, which tops out at just 335 hp and 285 lb-ft of torque. Both cars feature a convenient and efficient eight-speed automatic transmission.
Safety
It isn't the most pleasant thought, but accidents do happen, so it's important to have a vehicle equipped to handle emergencies. You should know the 2019 Genesis G80 sedan has been named an IIHS Top Safety Pick+, when equipped with specific headlights. That's the highest rating provided by the non-profit vehicle safety organization, so it's a big deal. The 2018 Cadillac CTS received a marginal rating for two tested areas, plus a poor rating for one. Simply put, the Genesis does an all-around better job of protecting you and your family.
Luxuries
Part of the reason people buy a luxury sedan is for the amenities. While these two cars share many of the same standard and optional features, some differences make a big impact. The base Genesis G80 sedan rolls on 18-inch alloy wheels. That's a nice upgrade over the 17-inch alloy wheels used for the base Cadillac CTS, adding more style to the Genesis exterior. You can get a hands-free smart trunk with auto open for the Genesis G80. This isn't even an option for the Cadillac CTS. That makes loading stuff into the trunk when your hands are full anything but a problem.
Conclusion
While the 2018 Cadillac CTS has plenty of great features to offer, the fact is it gets outclassed in quite a few ways by the 2019 Genesis G80. You enjoy more cutting-edge systems and exhilarating performance with the Genesis, making it clearly the better choice.