Philadelphia Luxury Car Dealer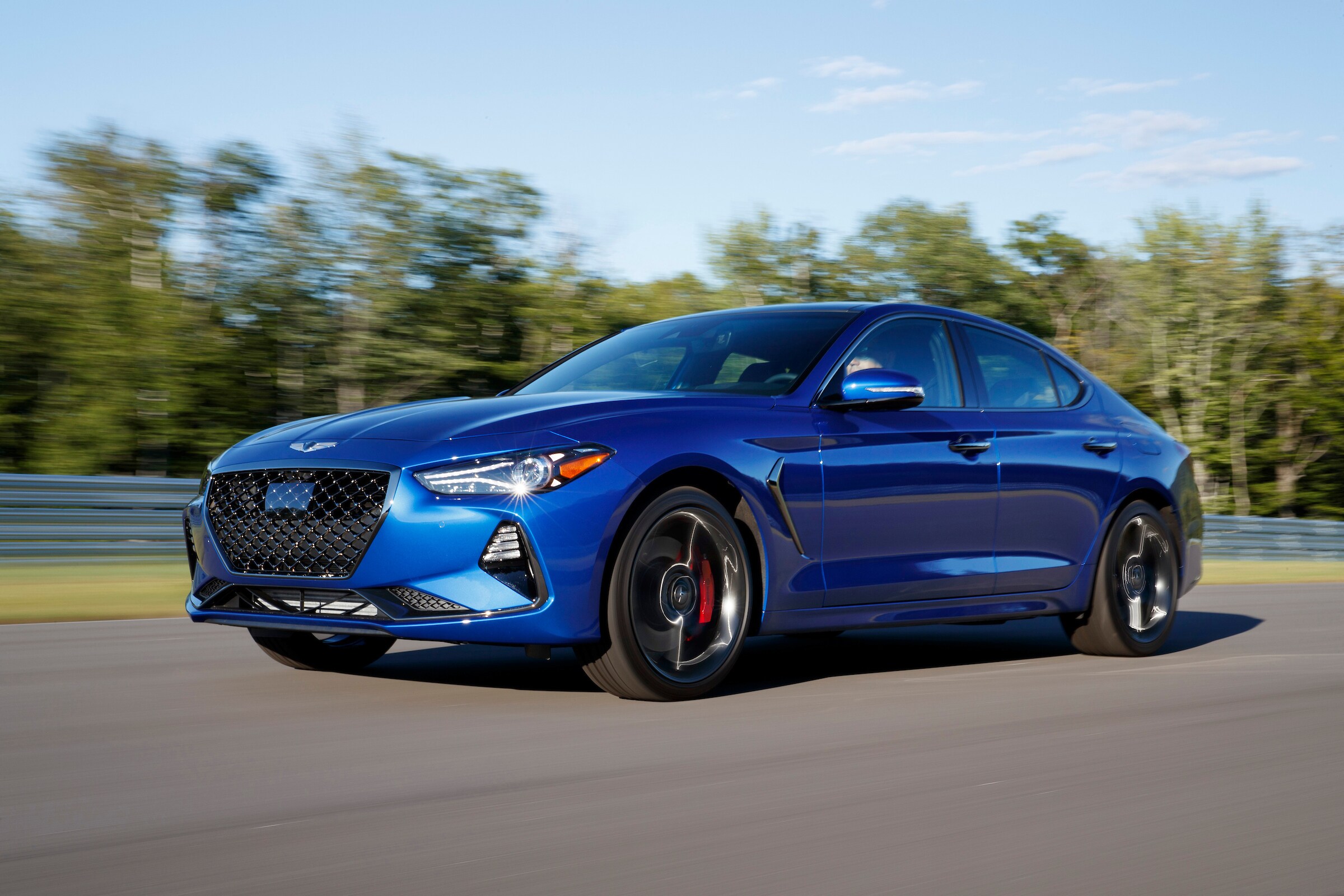 Many buyers looking for a luxury sport sedan that provides a lot of luxury at a price that's less than the competition choose the Genesis G70 at a Philadelphia luxury car dealership. The G70 provides buyers with a luxurious cabin, a smooth ride, and a long list of technology and driver-assist features. Some shoppers who are considering buying the 2020 Genesis G70 may also be looking at the 2020 BMW 340i, one of the two BMW 3 Series models. We'll stack the G70 up against the 340i and see which one comes out on top.
Price
Price is an important consideration for anyone who's thinking of buying a new car. Those looking for the most value will choose the 2020 Genesis G70, which has a starting Manufacturer Suggested Retail Price of $35,450. The 2020 BMW 340i will set buyers back a lot more, as it has a starting MSRP of $54,995. When you search for a luxury car dealership near me, you'll find the two vehicles aren't actually sold at the MSRP. We use this figure to compare the two cars.
Performance
The 2020 Genesis G70 is powered by a standard turbocharged 2.0-liter four-cylinder engine that makes 252 horsepower and 260 lb-ft of torque. The 340i is evenly matched against the G70, with a standard turbocharged 2.0-liter four-cylinder that develops 255 horsepower and 295 lb-ft of torque. For even more power, G70 buyers can choose the optional twin-turbocharged 3.3-liter V6 that puts out 365 hp and 376 lb-ft of torque. This is more power than you'll get from the 340i or it's more potent sibling, the M340i. According to Car and Driver, the G70 with the V6 made the zero-to-60 mph dash in 4.7 seconds. Cars.com tested the 2019 BMW 340i, which has the same engine as the 2020 model, and clocked it at 5.59 seconds.
Transmission
The Genesis G70 offers two transmissions, an eight-speed automatic gearbox and a six-speed manual. Drivers who prefer a manual transmission are out of luck, because it's not available in the BMW 340i, which only has an eight-speed automatic.
Safety
The Genesis G70 and BMW 340i are both very safe vehicles that provide exceptional protection against impacts. However, the G70 gets more standard driver-assist features, such as adaptive cruise control, lane-keep assist, driver attention warning and blind-spot warning. To get these safety features on the 340i, you'll have to spring for an expensive option package.
Warranty
Genesis provides buyers with warranty protection that no one else can touch. Genesis G70 buyers enjoy the peace of mind that comes with knowing their vehicle is covered by a 5-year/60,000-mile basic warranty and a 10-year/100,000-mile powertrain warranty. The BMW 340i only has a 4-year/50,000-mile basic warranty and a 4-year/50,000-mile powertrain warranty.
Our Conclusion
While the 2020 BMW 340i is undeniably a good luxury sedan, it's outdone by the 2020 Genesis G70. The G70 is a lot more affordable, has an available manual transmission, and provides more standard safety features. This is the reason we pronounce the 2020 Genesis G70 the winner of this competition.