Genesis Dealer Voorhees Township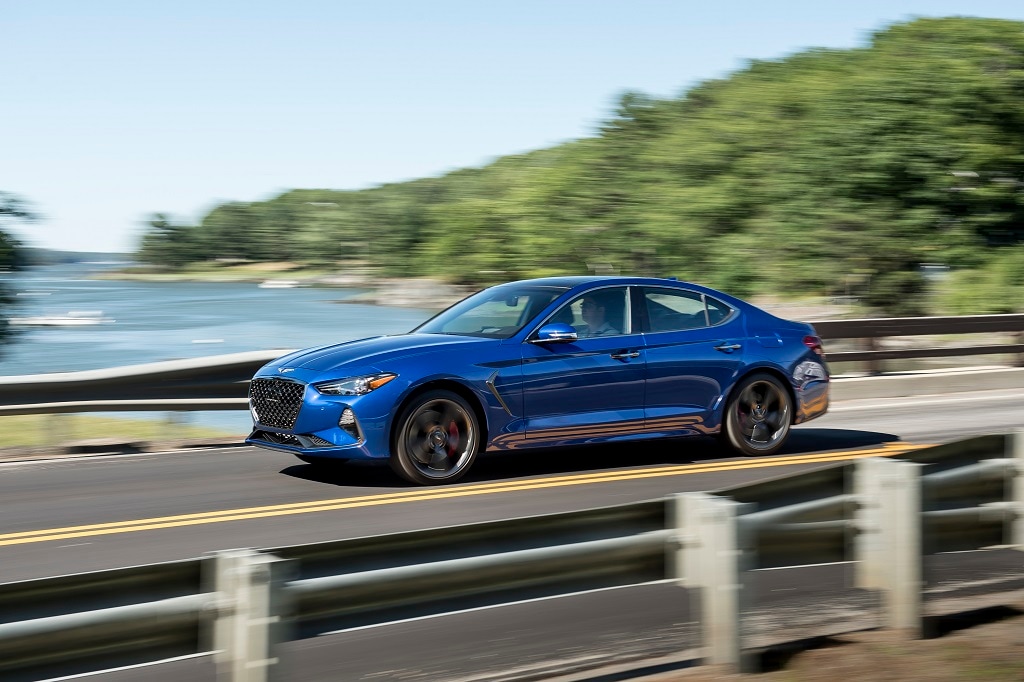 As the Genesis dealer in Voorhees Township, we're pleased that the Genesis G70 has been named 2019 Car of the Year by the folks at AutoGuide. We're not surprised, as the Genesis G70 is a sports sedan that has so much to offer, it easily rises above its rivals.
Making the AutoGuide win even more satisfying is the fact that Genesis is a new brand with some serious competition. The G70 is one reason luxury sedan buyers are taking Genesis seriously and luring them away from the more established marques. The G70 certainly is a popular model at Genesis dealers like Genesis Voorhees Township, as well as at dealerships throughout the United States.
Based in Toronto, Ontario, AutoGuide.com is a trusted source of automotive news and reviews. The organization offers complete coverage of the auto industry, with the latest auto industry news and tests of every car in today's market.
"Our editors were unanimously impressed by the Genesis G70 - it's an overall excellent package that was smartly designed, cleverly engineered and fairly priced," said AutoGuide.com editor-in-chief Jodi Lai. Top to bottom, front to back, inside and out this fancy four-door impressed everyone on the team that drove it."
There were some serious challengers for this year's Car of the Year Award, including the Honda Insight, Hyundai Veloster, Kia Rio and Nissan Altima. But ultimately, the Genesis G70 left them in all the dust, receiving first-place scores for almost every category in AutoGuide's scoring.
Genesis continues to receive awards from the most prestigious members of the automotive industry. The G70's recent win marks the second time a Genesis model received an award from AutoGuide. The Genesis G90 received the prestigious award in 2015.
The Genesis G70 has won several other awards, including the 2019 Motor Trend Car of the Year, Car and Driver's 10Best, the 2019 Car of the Year award, Autotrader's 2019 Best New Car and more. In addition, the G70 was named a Top Safety Pick+ model, the highest honor bestowed by the Insurance Institute for Highway Safety, with the top rating of Good in all six crash tests.
Lai stated that the G70's impressive win shows that the Genesis G70 not only raises the bar for the Genesis brand and luxury sedans, but the entire automotive industry. She noted the G70 delivers luxury, driving dynamics, features and the "cool factor."
The Genesis G70 is offered in five trim levels, with a choice of two engines. The base engine is a 2.0-liter turbo-four that puts out 252 horsepower and 260 lb-ft of torque. The optional 3.3-liter twin-turbocharged V6 generates an impressive 365 hp and 376 lb-ft of torque. The standard transmission is an eight-speed automatic. Buyers can also get an available six-speed manual gearbox.