Genesis Dealer Serving 08012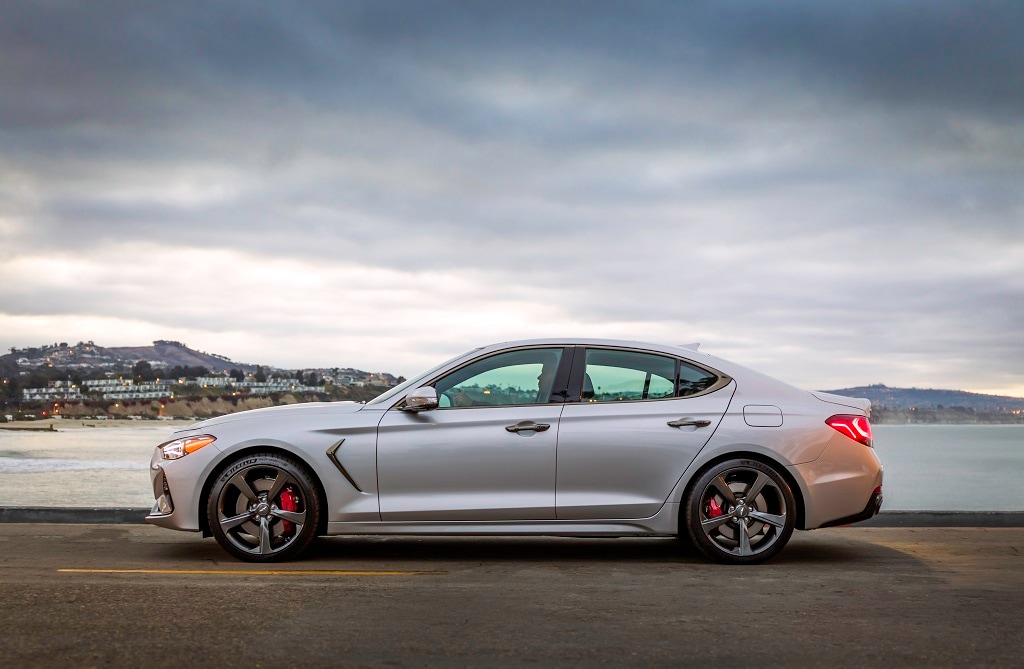 Because of their similarities, many shoppers consider both the 2019 Genesis G70 and 2019 Acura TLX. These luxury sedans come with lots of standard and optional equipment, plus they pamper owners in all kinds of ways. It's plenty to keep straight. Thankfully, if visit a Genesis Dealer near 08012, learning what makes these two vehicles different from each other is simple. Key details emerge which could greatly affect your final purchasing decision.
Performance
The fact is performance impacts your everyday ride. Sure, you're not racing around a track to take first place, but being able to accelerate quickly comes in handy when getting onto the freeway, passing other cars, or climbing steep hills. Fortunately, the Genesis Dealer near me can help you handle all that and more.
With the Genesis G70, the two available engine options provide way more horsepower and torque than you get with the Acura TLX. That means you're more confident when facing the changing conditions on roads. Power is great, but so is control. You can get all-wheel drive on both cars. The Genesis G70 can be outfitted with an adjustable electronically-controlled suspension, something not even available for the Acura TLX. That means you can adapt to different scenarios in a hurry.
Speaking of control, with the Genesis G70 you can also select high-performance Brembo brakes. They heighten stopping performance, for those times when you need to avoid an obstacle at the last second. Again, this isn't available for the Acura TLX.
Safety
Having a vehicle that will keep you and your loved ones safe is of high importance. You should understand that the Genesis G70 and Acura TLX both come with modern safety innovations. The different systems provide passive protection, like airbags, as well as active vigilance, such as forward collision warning.
A big different emerges when it comes to ratings from the IIHS. The Genesis G70 was named a 2019 Top Safety Pick+, the highest honor available. It beat out the marginal headlights rating and acceptable driver-side small overlap front crash ratings the Acura TLX earned. This demonstrates that the Genesis is the safer choice.
Another differentiation arises with the forward collision avoidance systems. Both cars can be equipped with technology that automatically detects a crash course, warns the driver, and even automatically applies the brakes. With the Genesis G70 there's a pedestrian detection feature for further help, something not available on the Acura TLX.
Also exclusive to the Genesis G70 is a driver attention warning system. When it detects you're not paying attention while behind the wheel, it provides a visual and audible warning. The Acura TLX can't be outfitted with such a system.
Conclusion
Both the2019 Genesis G70 and 2019 Acura TLX are solid cars with a mix of luxury and performance, but they're certainly not equals. With the Genesis, you get a more engaging driving experience, and yet at the same time, you're treated to superior amenities. That makes the Genesis G70 the better car by far.