New Jersey Genesis Dealer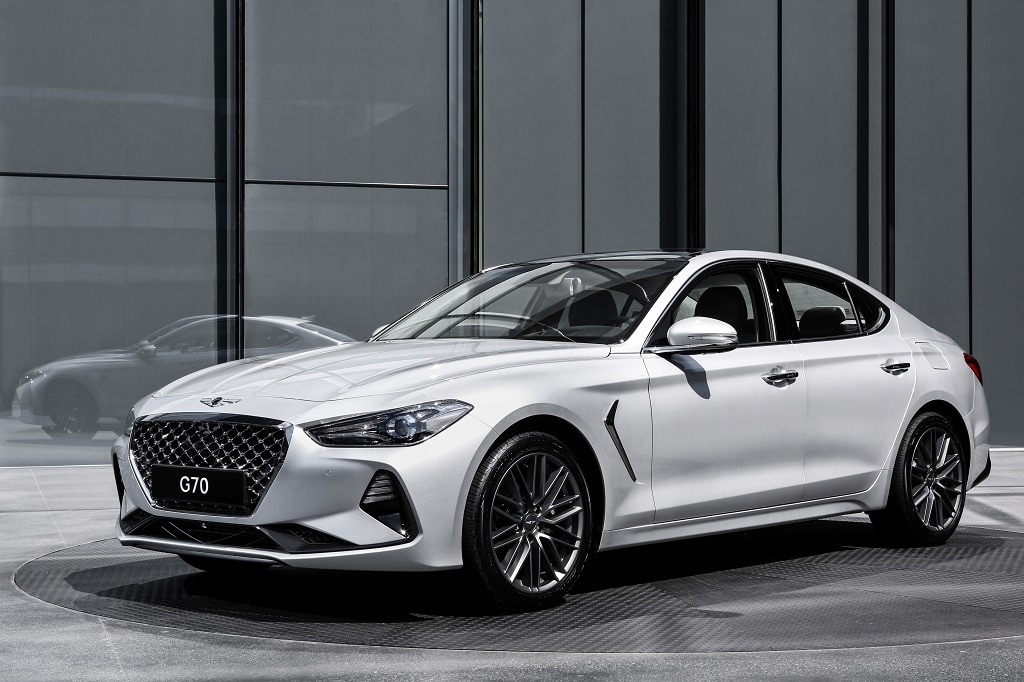 There's no greater feeling than traveling in a luxury sedan. With everyone surrounded by the finest designs and materials, plus amazing technologies and performance at your fingertips, you enjoy the best driving experience possible. That's exactly what the all-new 2019 Genesis G70 is about. This compact luxury sedan is available at dealerships like the New Jersey Genesis dealer right now. The Lexus ES is a luxury sedan that competes with the G70. Learn how the 2019 Genesis G70 stacks up against the 2019 Lexus ES.
Price
If you're considering buying the Genesis G70, you might be wondering if a NJ Genesis dealer is available nearby. The good news is the brand has authorized dealerships throughout the country, so finding one isn't difficult. Considering what a value the G70 is, you'll understand why the Genesis brand is gaining in popularity. According to Kelley Blue Book, the 2019 Genesis G70 has a starting MSRP of around $35,000. Compare this with the 2019 Lexus ES 350, which starts at $39,500. Genesis is clearly a solid choice for financially savvy shoppers.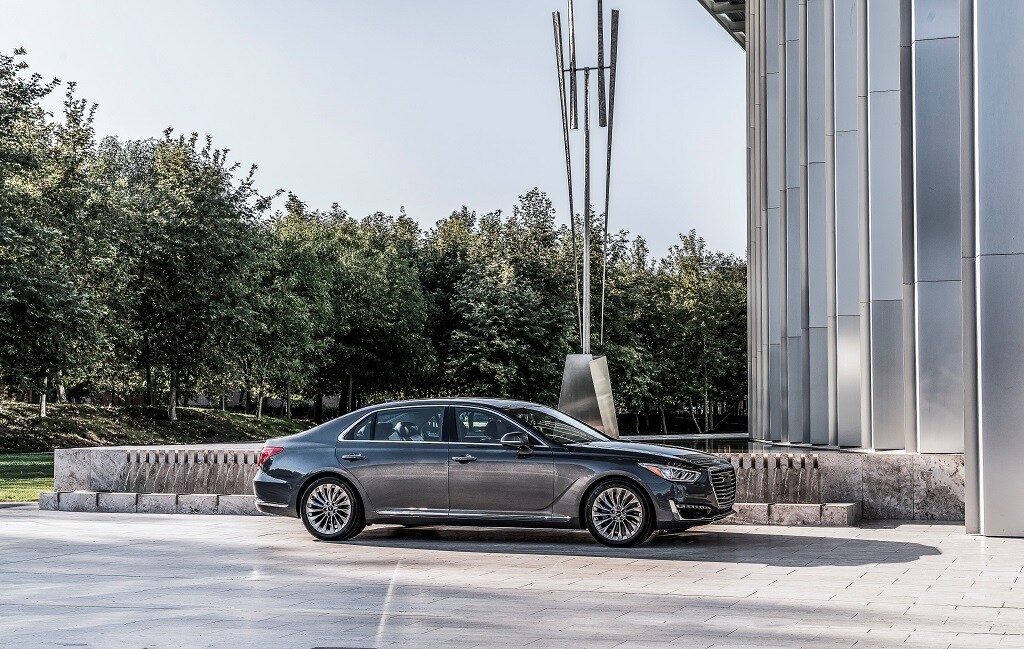 Genesis Dealer Serving New Jersey
Engine
You might not know what to expect from the new Genesis G70 when it comes to performance. There are two engine options. While the turbocharged 2.0-liter four-cylinder serves up practicality, the twin-turbo 3.3-liter V-6 is an enthusiast's dream. It puts on tap a solid 365 horsepower, far outmuscling the Lexus ES and its larger 3.5-liter V-6 with a peak 302 horsepower.
Transmission
Genesis provides two transmission choices. One is a six-speed manual gearbox, which can only be paired with the smaller engine. It's a great option for anyone who loves the feeling of rowing through the gears and controlling engine revs with precision. An eight-speed automatic transmission can be paired to either engine for the G70. Choosing the automatic transmission for the Genesis G70 brings a nice bonus with standard launch control. With the Lexus ES, the only option is an eight-speed automatic. Launch control isn't even an option on the Lexus.
Safety
Safety is an important consideration when buying a new car. Not only can a car accident result in expensive repairs and having to file an insurance claim, someone could be seriously injured. Both the Genesis G70 and Lexus ES can be equipped with some impressive safety technologies, like multi-view camera systems, adaptive cruise control, and blind spot monitoring. You also get the choice of adding all-wheel drive to the Genesis G70. It's a great feature for when the weather takes a turn for the worse, especially with an optional rear mechanical limited-slip differential. Further increasing your control in any situation are standard Brembo brakes for the G70. Lexus doesn't offer these safety advantages for the ES.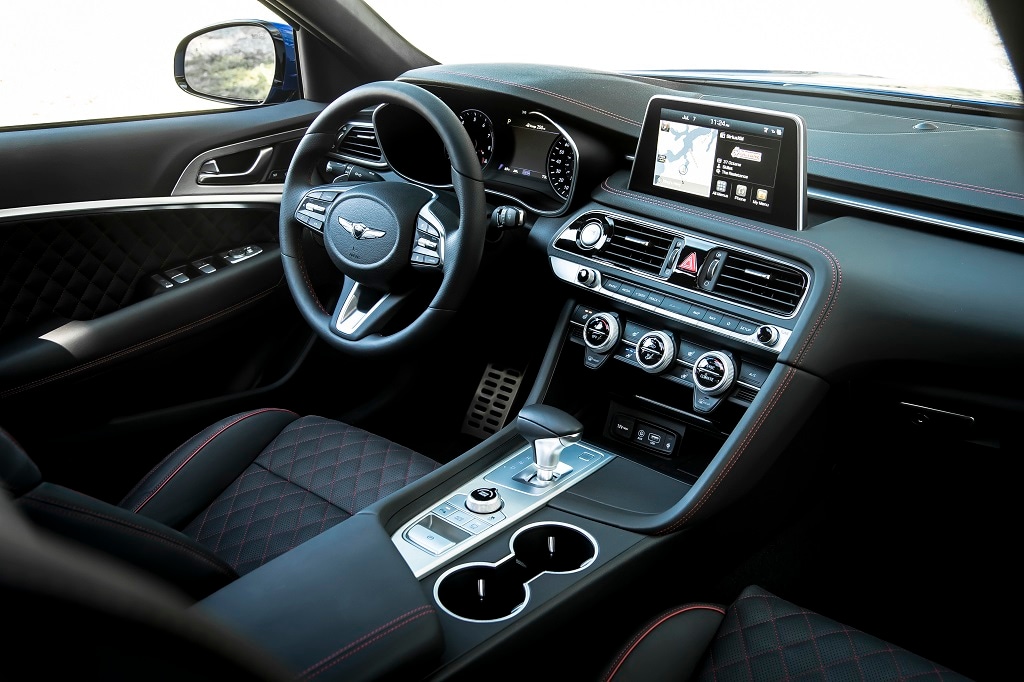 New Jersey Genesis
Warranty
Not only do you get a great price on the Genesis G70, the car also features an amazing warranty. The Genesis 5-year/60,000-mile basic warranty and 10-year/100,000-mile powertrain warranty provides peace of mind for owners. In comparison, the 2019 Lexus ES only has a 48-month/50,000-mile basic warranty and a 72-month/70,000-mile powertrain warranty.
In The End
While the 2019 Lexus ES is a refined, comfortable, and powerful luxury sedan, it simply can't overcome the 2019 Genesis G70. A combination of affordable pricing, superior performance and exclusive safety equipment make the G70 a winner.
* All vehicle mileage based on 2018 EPA mileage estimates. Use for comparison purposes only. Do not compare to models before 2008. Your actual mileage will vary, depending on how you drive and maintain your vehicle.