Genesis Dealer Serving Newtown Square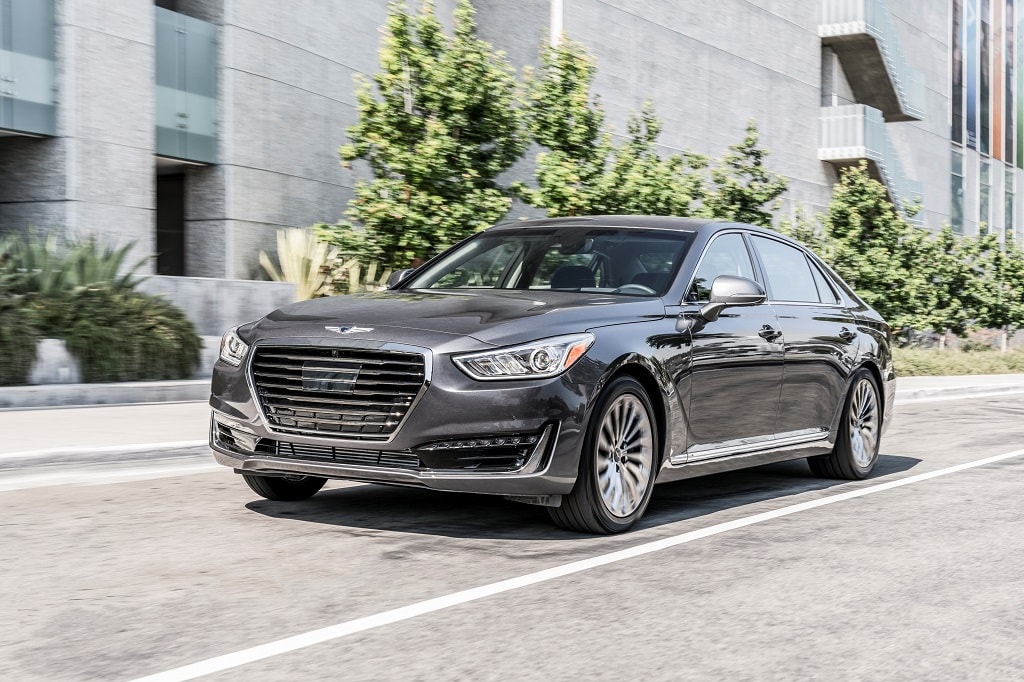 If you're seeking extreme comfort on the road, a full-size luxury sedan deserves some serious consideration. Currently available at the Newtown Square Genesis dealer, the 2019 Genesis G90 ranks among today's best choices. You'll love this flagship sedan's refined performance and lavish accommodations. Let's see how the new 2019 Genesis G90 compares to the 2019 Audi A8.
Pricing
The 2019 Genesis G90 is one of the strongest values in the segment. A starting MSRP of $69,350 at dealers like Newtown Square Genesis makes the new G90 a genuine bang for the buck. The MSRP for the new 2019 Audi A8 startS at $83,000, which is significantly more expensive. Even when equipped with all-wheel drive, the Genesis G90 is still far easier on the wallet.
Warranty
When behind the wheel of the Genesis G90, you'll be able to ride with an extra degree of protection. It boasts a 10-year/100,000-mile powertrain warranty and a 5-year/60,000-mile bumper-to-bumper warranty. By comparison, the 2019 Audi A8 comes with a 4-year/50,000-mile bumper-to-bumper warranty and a 4-year/50,000-mile powertrain warranty.
Performance
Not only does the 2019 Genesis G90 have a more attractive price, it also comes loaded with a more impressive list of standard features. While both cars come equipped with heated front seats, only the G90 provides standard front-seat ventilation. Standard heated rear seats and a heated steering make the G90 an even more rewarding choice. These niceties are an extra cost on the 2019 Audi A8. Adjustable interior ambient lighting is another feature that only comes standard on the G90.
Safety
Like most people shopping for a new full-size luxury sedan, you'll probably be traveling with your family on a regular basis. Chosen as a Top Safety Pick+ by the IIHS, the 2019 Genesis G90 promises to provide a secure ride. While the 2019 Audi A8 is also a safe car, it does not come standard with as many driver-assist features. When traveling on a busy highway, drivers will be thankful for the G90's standard blind-spot monitor. To get this valuable safety innovation on the Audi A8, you must purchase an expensive package. A standard drowsy driver monitoring system gives A8 gives you another reason to choose the new G90. Parking is also made easier with the G90's surround-view camera system, which provides better visibility than the A8's standard backup camera.
Conclusion
The 2019 Audi A8 proves to be a solid luxury sedan. Nevertheless, it loses this comparison to the 2019 Genesis G90. You'll appreciate the G90's better warranty coverage, more powerful base engine, and more fulfilling list of standard features.